PLEASE READ MY FULL TERMS OF SERVICE BEFORE DOING ANY QUESTION.
If you still have doubts about something, please don't hesitate to contact me (:
ALSO! Take a look at my gallery to know what kind of stuff I
CAN
draw. Feel free also to browse around my
Art blog
/
Art tagg
on Tumblr
---
Commission Prices
PayPal Commissions are currently: OPEN (1 USD = 0.73 €)
Points Commissions are currently: CLOSED
All of the following prices are only rough estimates of what each commission might cost you to base your opinion on. Prices may vary depending on subject matter, detail, size, medium, etc. When ordering I will give you an exact price for your commission. Samples in estimates are not full sized images but rather post sized images. You will be given the full size image via e-mail/note.
SKETCHES
8€ monochromatic. +5€ extra character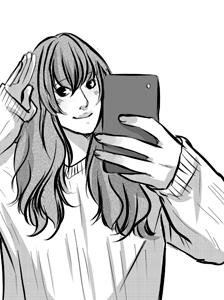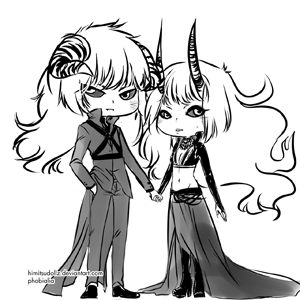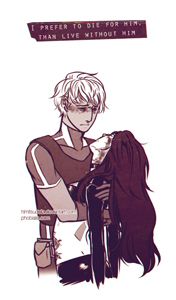 +5€ colored. +5€ extra character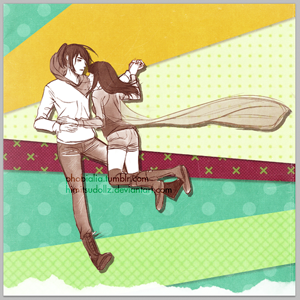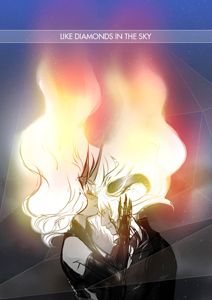 COLOR
+8€ for additional characters. 4 characters max.
Backgrounds are priced on a piece by piece basis, simple/non-environment backgrounds will generally not cost extra.Chibi 10€




Bust 12€




Halflenght 20€




Fullbody 30€
MINI GIFS/BASIC ANIMATIONS
15€ No background, transparent or plain color background.
---
What I will do


Original Characters


Rp character expressions


FanArt


Avatar, Icons, banners...


Couples (het love, boys love, girls love)


NSFW and SFW


Nekomimi


 Adoptables (custom or not)


What I WON'T do


Hentai or hard sex scenes.


Anthro and mechas.


I won't do requests that will make me feel uncomfortable, that goes against my morals or are intended to be sexist, racist or with the purpose of humiliate someone.


---
About the commissions
Contact me via:


DeviantArt: Send me a note with the title "Commission"


Tumblr: Send me PM


Email: himitsudollz (at) gmail (dot) com


They MUST contain:


Username and contact email


What kind of drawing do you want


References


---
TERMS OF SERVICE
▲ All commissions are used for personal purposes only. This means the art cannot be reproduced to be sold or marketed elsewhere.

▲ I'm allowed to show commissions for portfolio purposes only and I'm freely able to post on social networks (DA, Facebook, Tumblr, etc.) for promotional pieces only.

▲ To commission for marketing/commercial services the price would change.
PLEASE READ MY FULL
TERMS OF SERVICE
BEFORE DOING ANY QUESTION.
➽ I will do an sketch of your drawing so you can correct anything you don't like or possibles mistakes I could have done.
➽ Payment is via Paypal (commission prices
DON'T INCLUDE
Paypal fees) after the sketch stage is approved.
➽ Send the money as a
SERVICE
AND COVER THE FEES (around 1 or 2 EUR).
➽ I will continue the commission right after receiving the payment
➽ After the sketch approval any change during the ink/coloring stage will be charged with an extra fee.
➽ Be clear and concise with what you want, and try to include every important detail before or during the sketch stage.
➽ All the commissions will be send in a ".zip" file.
➽ The dimensions of your image will vary depending on the piece. Versions sent will generally be 1500px (on the longest dimension) in JPG format.
➽ If you wish for me to have it printed, the price for printing and shipping will apply.